Bismillah
I know, dude, this is a
really
strange thing for a filmmaker to say, eh?
Look, cinema is a DARK DARK art okay? You can get people used to all kinds of dehumanizing nonsense by showing them IMAGES of it first.
No one knows this better than Muslim hijab-wearing women.
And I've been studying and working with cinema now a good ten years. Yeah I'm old. Never you mind how old I am!
Just
kidding, I'm 34 this year. Growing old is a privilege.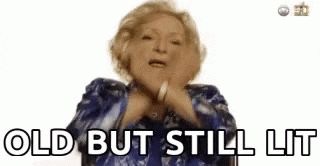 The standard method of creating, at least the way I've
been taught
, is to have a theme.
What is a theme, you ask, assuming you are one of the many lambs my kind lead to slaughter.
It is the 'meaning' of the film/show. The question we try to explore. Its essence. Its beating heart.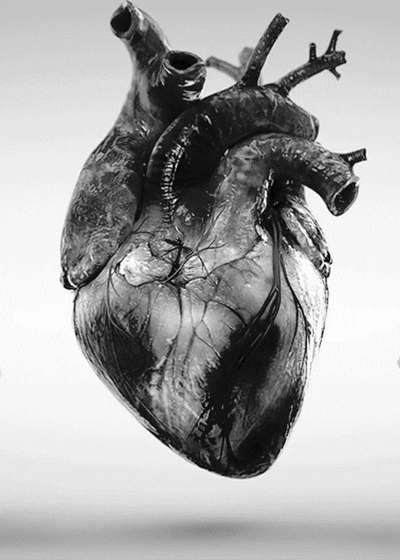 The more robust the heart, the better the show/film. The more the theme permeates every aspect of the film/show's existence, the more enjoyable it is to watch. You feel like you're in good hands. You relax. You enjoy the ride. You binge-watch.
You turn off your thinking brain.
Don't do that, my love. You'll drive into a ditch.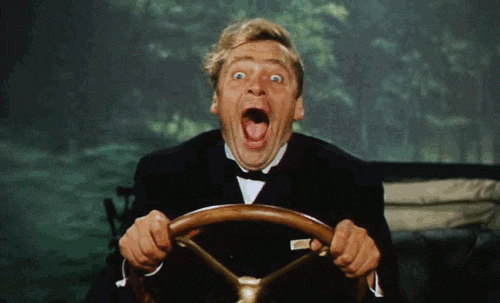 Because films and TV always have to leave out SOMETHING. That something is usually something
really
important.
This is because neither form can tolerate that level of complexity (at least not yet). The real world has
multiple
layers to it. The world in entertainment can only have a few, otherwise it would
cease
to be entertaining and
just
life. And nobody wants to watch life.
The most important questions is…what is the creator of this piece of art leaving out?
Take for example the show Dark.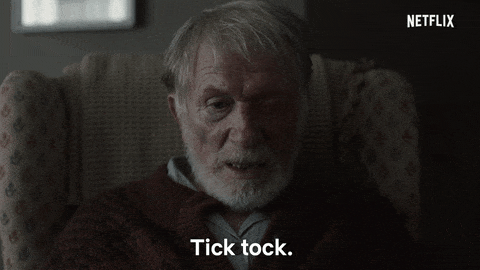 It is
essentially
about the inevitability of destiny. This is not destiny delivered from God. It is genetic destiny. Sons
are doomed
to walk in their fathers' footsteps. We cannot escape our family's trauma. We cannot outrun grief. We
simply
cannot let the people we love go. Even if we escape to another
time period
. Even if we escape to another dimension.
There is no God in Dark, only time. Which no one worshiped, but everyone tried to control.
There is also no therapy in the world of Dark. Which, given some effort, could have solved
all of
its problems. But then what do I know?
You see? In order for the TV show to work, you have to leave out something.
The creators of this show chose to leave out joy, hope, trust, the acceptance stage of the grieving process, etc
.
If I hadn't stop to think, I wouldn't have recognized that.
So now what do I do?
I make du'a before I read or watch something, even if it is only a tiny Youtube video or article. (Or at least I intend to. There's so much content everywhere, that mindfulness will take some practice).
I ask Allah (God) to show me what the creators have left out. I remind myself that all power belongs to Him and we will all return to Him. I confirm that He is the only One who can change my condition. This is a affirmation of my values.
I also try not to watch things for too long. I make notes every so often on what I like and what I hate.
Dark is a beautiful TV show. It was
densely
and
thickly
plotted. I loved that time was a tight knot and I loved following along as each strand unravelled.
But as I've said above – no God, no joy, no love that doesn't immediately destroy itself. What a well, DARK, way to live.
Anyway, this is what I do or try to. Be interesting to hear what you think.
Bismillah ir Rahman ir Raheem
I'm not even sure it was a child. All I know is that it was a blighted ovum – a child that could have been, had those cells decided to multiply.
The easiest kind of miscarriage, from what I've heard.
So what did I lose exactly?
Hope.
Optimism.
A chance to start again.
I lost and then I lost again.
Month after month.
It's been a year almost since we lost our baby.
There's a part of me that knows that I am being shackled by social mores. The only way to be isn't as a mother. The only way to love children isn't just to give birth to them. There's a whole world of children that I could love. If that is indeed my calling. And it is.
There's also a part of me that is gaping, empty. Wounded beyond recognition.
One year later I still feel grief. My body convulses in pain and anguish and refuses to get pregnant again. For fear I will cling to this small piece of flesh and then die over and over when what was never mine is taken from me again.
This is the opposite of peace. This is the quintessential attachment.
I don't know what I'm supposed to do about it. Other than to allow myself to feel it. I loved that little empty thing. That little empty white sac that passed out of me took a piece of me with it. No, not just me. Me and the man I'm going to love till the end of time.
Maybe my kid is playing with my mother in heaven. Maybe my mother felt lonely and asked God to send her someone to talk to. Mama and I used to have the most hilarious conversations. Mostly because I would never agree with her. Then she would get mad and she was funniest when she was angry.
And God said, "It's not Sabina's time yet, but here's her child." I hope you're not giving your grandma too much trouble. Scratch that – give her trouble, she enjoys it. If she's not tearing her hair out, she's not alive.
But then neither of you are alive.
This isn't one of those miscarriage articles with a soaring ending. "Two months after, I was pregnant again." I'm not. I may never be. Who knows? I don't.
I hate those blasted gloating articles. Everything doesn't have a happy ending. This is not a goddamn Disney movie. Sometimes it's shit and we need to sit in it. #pottytraining #ongoing
I'm learning to be okay with that. Like humans adjust to all situations, however intolerable they might seem.
Do you have a child I could borrow? I promise I'll give them back in the same condition.
But some days I also need a break. I feel like it was my fault. And I find myself pleading with God. "Please. Give me another shot. I'll have more vitamin D. I'll eat more fruit and vegetables. I won't bathe my child in my own trauma. Please. Give me one more chance to get this right."
It's amazing to me how well I can beat myself up. Guantanamo wouldn't do as good a job.
There has been a little upside to the loss of my child. Just a tiny one.
I'm paying much more attention to my general well-being. I'm much more aware that if Mama isn't well, baby isn't well. I've spent so much time and energy trying to make peace with anxiety, depression and fatigue as a part of my life. When I should be kicking it to the curb as quickly as possible. A more joyous life is possible for me. With a few changes.
I stumbled onto a functional medicine practitioner. She diagnosed me with leaky gut. To my astonishment, she said there could have been a link between leaky gut and my mother's ALS.
I have an autistic five year old. The last thing I want to do is die. At least for his sake if not for mine.
So I've started an anti inflammation diet. I'm taking every vitamin under the sun. I'm working on getting my five servings of veggies a day. A cultural bias towards meat isn't helping but I'm working on it.
I'm fighting anxiety. I'm not killing myself like my mother did. I'm letting things go.
Some days I feel better. Some days I slip into my old bad ways and feel much much much worse.
I'm grateful to my body to waking me up. To love. And to me.
I alternate between compassion and self-loathing, sometimes in the same moment. It's painful to be so alive.
Why am I telling you all of this? Am I using you as my garbage bin or what?
In my usual fashion, insha Allah (God willing) I'll be making a web series on this very topic. Trying to turn my frowns into smiles.
It'll be full of muck like Just Food. The way I like it. We'll really get in there. Watch this space, lovely. 
I know, dude, the pull is strong. To run away from it all and enter a secret garden with a whole lot of other crazies like us and make movies. Wild films. Subversive films. Offensive films dripping with sweat, crap and blood. REAL films with real talk.
And spend our time speaking with and looking into the faces of people who GET IT. My God, that would be a relief.
Amirite?
Let me tell you what stopped me.
The money.
That's pretty much it. It costs almost as much to learn film-making as it did to go to medical school. Guess which one my parents would rather I went to. 15 years later, it was a priceless decision.
Right now, you're thinking, 'Everything good costs money. I'd sacrifice an arm and a leg for my dream.
You're right; everything good DOES cost money. I just don't think film school is worth it. Here's why.
You know this but I will say this again. I have clinical depression. In my early twenties, I also had anxiety. For me, that showed up as perfectionism, an all-or nothing mentality. If I had studied film, I would have told myself that I HAVE to get a job in the film industry. There being none in Dubai, I would have ended up in LA. Or Vancouver. Or some place with a hub. I would have done one of those assistant jobs that would have eaten me alive. I would have been suicidal. Again. Not fun.

If I had ended up in Dubai in another industry, again, that would have been uber-depressing.

What I ended up learning in uni was film theory. This. Was. Gold. Why? Because I never  thought for one moment that films didn't have cultural or political impact. Out and about on social media, I often hear, "Why can't films just be entertainment? Why does everything have to be political?" As a film theorist, we had moved well beyond that tired debate. Every piece of art had meaning. There was no question. It was our quite enjoyable work to figure out what that meaning was. As a filmmaker, I am never going to simply make a film and assume it 'means' nothing. I already know it carries weight in the universe, so I choose my work carefully.

This leads to my next point – meaning matters to me. Meaning = story and theme. Story and theme are CHEAP. If I had gone to film school, I could have fallen in love with form over content. And form i.e. production value is EXPENSIVE. VERY EXPENSIVE.

And lastly but to me the most important point – film schools tend to be very white. If I had come of age as a filmmaker in a white racist institution, I would have internalized that racism. As it is now – I'm learning film by making films. I make the films I want to make. I write with confidence, knowing from experience (not a diploma) that I'll figure out a way to make it. I'm more generous because I feel less insecure. I've realized my own power. As I said, not going to film school may well have been priceless. All of this doesn't change the fact that it may take decades and a few box-office smashes before the film-making industry looks and me and thinks, 'That's a filmmaker' as opposed to 'That's a deluded creative.' But I don't agree with that notion myself.
What have I lost by not going to film school? Two things….
Quick and focused knowledge

Contacts
I can get both of those with time and patience.
Film-making can be quite cheap if I use my tools wisely. And storytelling is free. I'm not slowed down by my lack of a formal education and the contacts it might have yielded. In fact, I'm like a kid in a candy store.
I'm always looking for more and better resources for learning how to make films. I'm going to start a page on here with my favorite resources.
Please share any that have been particularly helpful to you.
Trigger warning – birth trauma, post-partum depression, breastfeeding failure. But I promise this has a happy ending.
Here's my story. You're not alone.
I wrote this to Suzanne Barston over at Fearless Formula Feedera little while after my son was born. In 'celebration' of Just Food releasing, I thought I'd share my full labour and delivery and breastfeeding story.
I've edited it to protect the guilty. Because nothing can protect them from God's wrath.
I've also added a few things in my usual parentheticals.
So here goes:
"I've been trying to come to terms with my traumatic labor and breastfeeding journey and how it's changed me. I hope telling my story will do that.
I would like to tell you I glowed and felt wonderful during pregnancy. I did not. Copious amounts of vomit aside, it seemed like the whole world was out to tell me that I would miscarry or harm my child. From random women I was sitting next to at Eid prayer ("I lost my baby at six months. Don't do anything stupid. You're not normal. You're pregnant. Just because you feel you can do it, doesn't mean you can.") to my very own father ("You'll lose the baby").
I never felt adequate. I never felt up to the task of growing a baby inside me. Leave alone taking care of one.
And almost as a giant middle finger to my naysayers, I had my heart set on a natural childbirth. I wanted to give birth to my child, feeling every contraction like a wave of pain. And get through it. For once, I wanted to feel like a warrior. I wanted to feel strong.
I did Hypnobabies in preparation for this. Because I needed to calm the heck down. I've tried this 'woo woo' stuff before. It's never worked. I don't know why I thought it would work now. But I was still hoping against hope that it would still work for me.
I had a 38-hour labor. My body didn't know what to do to get my son out. Also every time I stood up, my son's heart-rate would go down. So I was confined to the bed. Not part of the plan. After about 24 hours, the contractions came hard and fast but my cervix was not dilating. I gave up and got an epidural so I could get some sleep.
During all of this time, the nastiest person in Colorado was my L&D nurse. The woman taunted and demoralized me every chance she got. "Are you okay?" "Do you want to talk about pain now?" "This is going to be the hardest push of your life." No sh**, lady. She didn't help me experiment with positions. She didn't help me get comfortable. She even wanted to stop me going to the bathroom, going so far as to suggest a bed-pan. All as if to say, "you're on my turf and you're my b**** now."
I don't curse this much usually, but I've never felt more trapped and powerless.
Finally by some miracle, my child came out of me. By the grace of God, a vaginal delivery. I think my nurse and my doctor decided that they were going to 'let' me have a vaginal delivery. out of the goodness of their hearts. Perhaps because my doctor didn't want her rate of C-sections to go up. Perhaps because the hospital didn't want the rate of C-sections to go up.
Regardless, my son was born and he was stunning. He still is.
Oh, but it was about to get worse. So so so much worse.
The first few days, he latched and nursed like a champ. Trouble was, he was never satisfied. The nurse kept telling me that his stomach was only the size of a grape and he didn't need much. Well, he had some grape in there. He screamed every time he stopped nursing. My nipples became cracked and sore.
One day, I broke the latch and put him down. I couldn't take the pain anymore.
A few days after we took him home, he refused to nurse. He lay on my nursing pillow as I tried to put my nipple in his mouth, kicking and screaming and crying. His big beautiful eyes looking up at me in fury and hunger as if to ask me, "Why are you doing this to me?"
And you know what the worst thing about this whole time is? My son looks like me. And it killed me. I would look in the mirror and see his face, not mine. I wanted him to look and be like his father. I wanted his 'screw-up' mama to be a footnote in his genetic make-up.
Too many times in my life have I been bullied. Too many times have I looked into people's faces and asked, "Why are you doing this to me?" I never wanted that for my son. I never wanted to become the bully.
He didn't latch again for two weeks.
In this time, I went to see a lactation consultant. She was more concerned with talking to my mother-in-law about whether she nursed or not and what they do in Sri Lanka (where I'm from) rather than helping me. She treated me very much like a 'magical person of color' – as if us 'Eastern' cultures have this breastfeeding thing down pat.
Not true.
Her comments to the Caucasian ladies who also attended the session were more comforting and more accepting of their feelings.
So I was paying 15 dollars a session to this woman for nothing new.
(What I described as nothing new was actually some top-shelf shaming.)
One day though, he miraculously latched – with a nipple shield. He nursed for a week or two with a nipple shield.
The nursing, though, made me feel better, much better.
One night, he and I were up for two hours trying to get him satisfied. I refused to give him formula, thinking to myself, "No! This is going to be a breastfed baby!" Finally, just as I had made up a 4-ounce bottle out of frustration, he tired himself out and fell asleep.
Did I just starve my son to make him breastfeed?
The ladies at the La Leche League Facebook group, of course, had plenty of advice. "Maybe he's just one of those babies who wants to feed 24/7." "You should wear your baby."
All of their suggestions seemed undo-able to me and sent me spiraling even deeper into depression.
 But then of course he stopped nursing and started screaming again. Right after that, about 5 weeks postpartum, I got my period. My milk vanished.
I went to another lactation session. The consultant looked at me wearily and said, "What are we going to do with you?" The other ladies laughed. I felt like a kid who'd failed an exam.
Am I a sack of sh** like everyone says I am? I know I'm not. After spending a day Googling suicide, I decided to see a therapist and take medication.
I hope my son turns out okay. I hope I turn out okay.
I'm sort of glad that breastfeeding didn't happen. It's like I needed a knock upside the head to figure things out, to finally turn off all those mean voices in my head. For my son's sake, if not my own. Though really, we need each other. I'm also glad he refused to nurse and demanded the bottle. Who knows what might have happened to him if he was as dogged to breastfeed as I was?
And according to the research, my little boy will be fatter, sicker, poorer and less popular…because of formula???
I'm not sorry I gave up breastfeeding and pumping.
My son learned to turn over recently. I can't remember being so excited about anything in my entire life. And one day, when he and I were doing laundry , I found him studying the cabinet with great interest. I decided to lie down beside him and figure out what in the heck was so amazing. From his perspective, it was like a cross between the Empire State Building (which I've never seen) and the TARDIS (which I've also never seen).
It was truly amazing.
If I was still struggling to breastfeed, I might never have had the joy, the love, the perspective to see things from where my son lies.
This must be what poverty feels like. Not knowing where your child's next meal is coming from. Weeping because you can't feed them. Counting pennies as you do. Why are we impoverishing each other? Why are we creating artificial forms of privilege? Don't we human beings have enough weapons to hurt each other with?
There's always going to be something. Women are always going to be trained to look askance at each other. 'Oh you're not skinny/married/single/straight/lesbian/dating/studying/pregnant/breastfeeding/whatever enough'"
(I don't know if I'm going to have any more kids or how I'm going to feed them. Whatever happens, I hope they always believe that they are loved and that they are enough.)<
(oh yeah and that happy ending? I'm still here. And I made a film Alhamdulillah!)
And if you'd like a postpartum double bill, this is my friend Shoshana Rosenbaum's horror thriller on early motherhood: